Popular Posts
RECENT BLOG POSTS
Read the Past Six Months Posts
---
If you need help, a nudge, or advice, I'm here for you.
Business. Life. Marketing. Brainstorm.
---
art-life. dream-work. balance.
Art Marketing Toolkit Project
No artist left behind. $4.99 per month with no contract.
Learn how to market art in ways that work for you.
Live your best artist's life in an art-life, dream-work balance.
---
Art Marketing Business Books for Visual Artists
As Seen In
---
ONE-ON-ONE COACHING
Live Your Best Artist's Life
I believe there is a state of grace, a peace of mind that comes from living the artist's life as one defines it. Setting and achieving goals is how you make dreams come true. I'm here to encourage your best self, help you set goals and get things done.
Click the button to learn about coaching and community options that emphasize living your best artist's life by balancing your art-life, dream-work challenges.
---
DFY (DONE-FOR-YOU) CONTENT
Copywriting - Blog Posts - Videos - Social Media Graphics
Every entrepreneur struggles with something — sometimes even important things that need done now. You know what I mean. Either you don't want to do it, don't know how to do it, or feel too overwhelmed to get around to it. Let's strategize to fix that!
Barney Davey
Publisher, Art Marketing News
About the Publisher
Barney Davey has an extensive background in the art business and encourages artists and is ardent enabler of the direct patronage movement. He began teaching artists new ways how to find art buyers and how to sell art in 1988.
He shares insights and experiences with artists. They use his insider knowledge to help them find collectors, sell more art and create abundance and prosperity in their businesses.
Davey is the author of six bestselling books on art marketing. He's presented workshops and published articles for The Artist's Magazine, Art Business News, Art World News, Professional Artist, Picture Framing Magazine, Artists Network and more. The live sessions he presents at ArtMarketingToolkit.com include the most comprehensive art marketing training available for artists.
---
Testimonials
"Thank you for the excellent instruction you provided for us sculptors at the Loveland, Colorado Sculpture in the Park artist's seminar. Because of your presentation, I was able to sell 60% of the sculpture that I brought to sell at the show."
J. Richard White
Jane Smith
"I've been an artist in two different mediums for over 25 years. I had some modicum of success. However, since I've been reading Barney Davey's books and joined the Art Marketing Mastery Workshop Facebook group I've learned more about art marketing and found tools that consistently work…Each time I utilize your training, I learn something, and go on to make art sales. I'm very grateful."
Jana Kappeler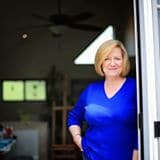 Shane Melaugh