Are You Repeating the Same Marketing Efforts and Getting the Same Results?
I regularly see artists, even established artists, making rookie-marketing mistakes. You can hardly blame them. Many are overwhelmed by feeling they have too much to do on all fronts. Not surprisingly, they find evaluating the volume of art marketing options and making decisions on what and how to implement them overwhelming. As the saying goes, "It is hard to remember your job is to clear the swamp when you are up to your ass in alligators."
Is your art career stuck?
If your art marketing is not getting the results you want then you need to change things up. Answer the following question honestly—remember it is only you who will know the answer. Is your art saleable? That is, are you confident it sells well when exposed to enough qualified buyers?
If you answered yes, get started now on revamping your marketing plans for 2019. Work on tightening your focus on what is both important and urgent. Make it your goal to create and act on a sustainable marketing plan that will guide your most awesome career year ever.
Stop reading here if: (see sticky note)

None of the items on the sticky note are career killers, but it makes sense to address them before you invest time and money into building demand with your marketing.
Creating the success you want is all about prioritizing what to do when. If you have the items listed on the sticky note under control, then I recommend you begin working in earnest on the eight steps outlined below
Success is subjective.
Since the first step is about setting clear goals, let's take a moment to talk about success. Only you can define your success. While you can allow others to inform you of their opinion, ultimately it's up to you to decide what you want from your art career.
Your success is as distinctively personal and unique to you as your art is to you. Therefore, what you deem truly important for your career will never match another artist's career goals. As such, you cannot take a cookie-cutter approach to market your art.
What you can do is apply the art marketing tools and techniques best suited to achieve your unique career goals. You can develop an achievable, believable marketing strategy that will allow you to become successful on your terms.
They don't teach this in art school.
You won't find this concept covered in other art marketing books, blogs, courses, and websites. Here is the crux. While making art that connects with art buyers is unquestionably crucial to your art career; it is not the actual nature of your art business.
Do you know what business you are in?
A prevalent problem for artists and many other businesses, both large and small, is they don't know what business they are in. You need to know the true nature of your business. Not knowing the right answer is a common and often costly mistake.
You are not in the business of making art.
Making art is the creation side of your career. It is a multi-layered and complicated process where you blend your creativity and personal vision to create art desirable to you and others. The art creation process also involves perfecting your production methods so you can make enough work to meet demand, which will allow you to make a living from it.
Building a network of collectors and galleries and distribution channels is your business.
You will succeed in the art business side of your career by taking effective, repetitive actions designed to: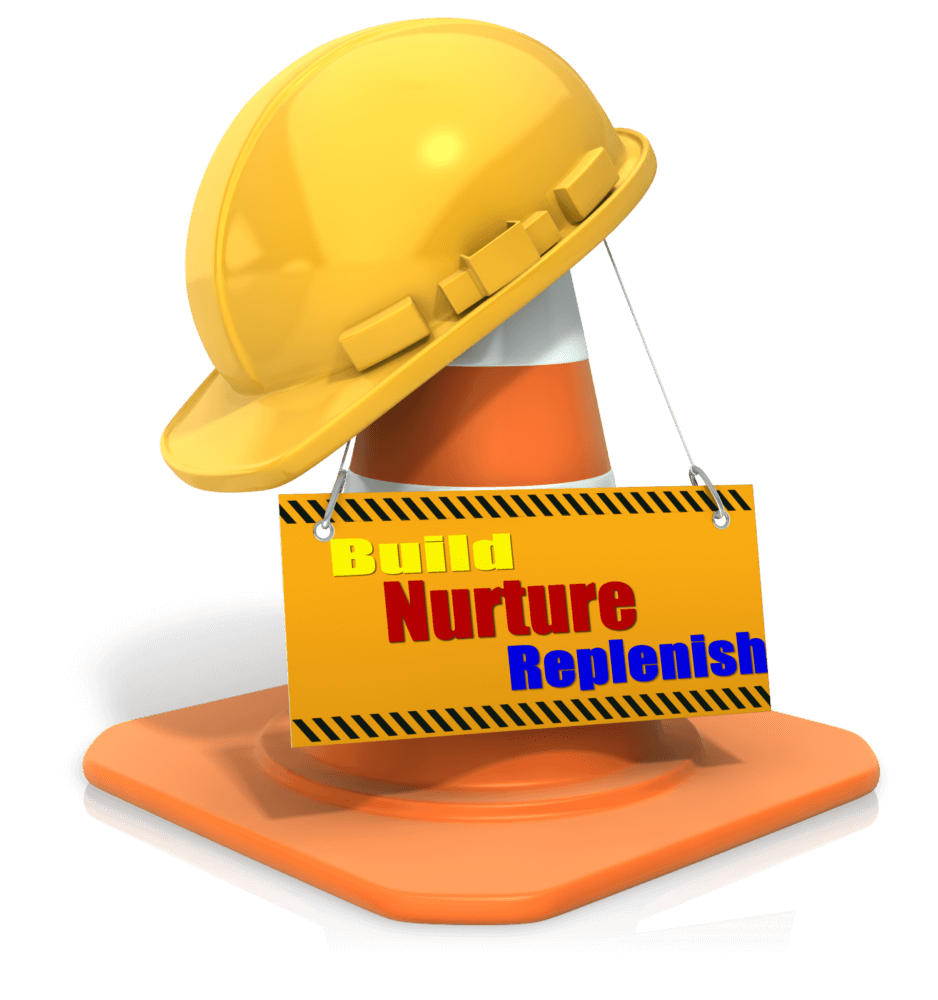 Build new buyer, gallery and other distribution channel relationships.
Nurture your existing relationships.
Replenish the buyers, galleries and distro channels you lose along the way.
When you fully understand and accept these points as the exact nature of your art business, and begin to act decisively on them, your career will take flight. As with so many other things in life, this is easier to say and harder to do.
Breaking down needed actions to easy steps leads to success.
In my humble experience, the only way to get a grip on turning a desire to grow your business with an effective marketing program is first to determine what you need to do and how to do it, and then break everything down into manageable increments.
I believe if you do well on the eight steps outlined below that you can create your unique marketing program and career success.
Here is your 8-step program to move your career in the right direction:
1. Set realistic goals – you must know what you want from your career — Full-Time, part-time, museum-bound, a comfortable retirement, fame, or fortune. It does not matter; the only poor choice is no choice. Having clear art career goals allows you to make smart, informed decisions.
2. Assess your resources – knowing what you have to put into your art career is essential. No two artists are the same. Some have more money; some are more productive; some have qualified family members helping them. Some are more motivated, and some are more business savvy. When you accurately know what your resources are, you can work on fixing weak spots, or enlist help to shore them up. Resources and goals work closely together. Knowing what is achievable on a stretch is comforting. A feasible plan is only possible through an honest self-assessment of your available resources for the necessary tasks.
3. Branding – artists and all small businesses have brands. While they may not be iconic, they still are brands. People buy from people they know, respect and admire. Like it or not, most of your collectors are buying the artist as much as the art. Don't believe that? Imagine that Herman's Hermits released "Satisfaction" instead of The Rolling Stones. Would that tune still rank as the number-one rock n' roll song of all time by Rolling Stone magazine?
Want a more modern example? Let's pretend Vanilla Ice recorded "8 Mile." Would it have become a movie and one of the most influential rap albums of all time? You already know the answer. In most cases, you cannot separate the two. When you understand the power of branding and work on making it important to your business activities, you add potency and punch to your marketing? Part of branding includes creating powerful back stories about you and your art that will sell much more art for you.
4. Local Marketing and Networking – too many artists ignore the potential sales in their backyard. They somehow have gotten the misguided notion that it is easier to sell art to strangers who often are thousands of miles away. In doing so, they look right past their local/regional market. And as a result, they also avoid networking their warm market. These are epic career mistakes.
Here is an often overlooked but a simple truth about how many things get bought. People buy first from people they know and like. 
People who know you are your easiest sales. The next easiest is the people they know. You don't want to miss any easy sales—ever!
To become known locally is easier and more affordable than marketing nationally or internationally. Plus, you can use becoming slightly famous locally as a springboard to greater career recognition. This is obvious and within your means way to lay the foundation for a successful, viable long-term art career. You gotta grow where you're planted.
5. Traditional Marketing – I break marketing into two broad categories:  Traditional and online. While conventional and online marketing work beautifully together, it is easier to compartmentalize them when making plans on how to use them in building your art career. Traditional marketing consists of such things as publicity, press releases, advertising, direct mail, and more. Learning to use these tools selectively and efficiently will have a profound positive impact on your art career.
6. Online Marketing – businesses of all sizes have had to adapt and use the vast, evolving and growing range of online marketing tools. These include email marketing, websites, blogs, online galleries, and social media. It can be quite a challenge to master using these tools, especially social media because the platforms are constantly evolving. Social media often change how to use their services for both users and marketers. Despite the ongoing changes, challenges, and drawbacks, the benefits of a successful online marketing program are worth the effort to use them.
7. Project Planning & Synergistic Marketing – when it comes to marketing an art career, I think many artists are either doing too little or too much of the wrong things. More importantly, too many are unfocused with their art marketing efforts. The best results come by simplifying your efforts. Tighten the focus to get maximum benefits from fewer targets. When you put the synergized power of all your art marketing on a particular function or event, you increase the effectiveness of each message you send.
Sending a steady drip of consistent and branded marketing messages from a variety of sources to a highly targeted audience is how you break through the noise, get found and get your work sold.
8. Develop Direct Buying Collectors – today, the roadblocks and stigma to sell directly to collectors are gone. When it comes to successfully marketing your art career, it is vital you make selling directly your most important art-marketing goal. While your mileage may vary, a typical artist creates 1,000 original works in a lifetime. That math works out to 33 originals for 30 years. If an artist, throughout a lifetime, develops 100 or more direct buying collectors, those collectors most likely will buy as much as one-third of the artist's work. Additionally, there is a high probability at least a few will provide powerful introductions or have positive influences in other ways on the artist's career.
You can do these things. You can reach the top.
RELATED POSTS