AM
Xtra
- The Story of the Exclusive eNewsletter for Visual Artists
In 2005, Barney Davey established Art Marketing News. To help promote visual artists' work, he writes a weekly post full of advice, tips, and suggestions. Artists sign up for Art Marketing News because it consistently delivers actionable advice on how to promote their work, reach new audiences, and develop relationships with collectors.
The information presented here will help readers market their art in ways that are authentic to them as individuals. They like how Davey doesn't sugarcoat the business of art and how he takes into account the unique circumstances of each artist.
The History
Davey launched Art Marketing News at the same time as the first of six books he's written on the art business, How to Profit from the Art Print Market. By then, he'd already spent two decades working in art business publishing and art trade shows.
---
My mom was a talented artist who was too busy being widow raising six kids to think about quitting teaching to become an artist. She would have loved knowing that I view every artist I help as an ode to how she inspired me and countless second grade students to love art. Her kindness in how she taught endeared her to them...me too.
Her inspiration motivates me to help artists find and follow a path to a satisfying experience in the art business and to encourage them to live their best artist's life because getting both right is a winning combination worth figuring out. And at this stage of my career I want to make quality art marketing information affordable and available for all artists everywhere.
About the
AMX

tra — Art Marketing News Extra Founder

I'm Barney Davey and I love coffee, dogs, anything mint, and a good joke. My beautiful wife, Mary, is my best friend. For more than 30 years, I've had the honor and pleasure of coaching visual artists on how to design custom art marketing plans. Learn more here.
The Dream
I teach visual artists how to market their art in ways that align with their values and needs. Getting that right is living the dream, except it's not a dream when you are living it.
My Big Goal
The grand vision is to make the world a little better by inspiring artists to live their dreams and share their art with humanity. I believe enabling artists to live in harmony with the creative life they choose is alchemy. — Barney Davey
Bestselling Art Marketing & Business Books
As Seen In and Worked For
---
Testimonials
"Thank you for the excellent instruction you provided for us sculptors at the Loveland, Colorado Sculpture in the Park artist's seminar. Because of your presentation, I was able to sell 60% of the sculpture that I brought to sell at the show."
J. Richard White
"I've been an artist in two different mediums for over 25 years. I had some modicum of success. However, since I've been reading Barney Davey's books and joined the Art Marketing Mastery Workshop Facebook group I've learned more about art marketing and found tools that consistently work…Each time I utilize your training, I learn something, and go on to make art sales. I'm very grateful."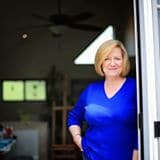 Jana Kappeler
Charter Rate. $5 month. No contract.